Enrolment Zone
If you are within our Te Totara Primary School enrolment zone and you intend to enrol at our school, we strongly urge you to complete an enrolment form at least three months in advance. Please return the completed enrolment form to our school, along with supporting documentation, so that we can plan the staffing required to support your child.
Many thanks.

2015 New School Zone
Our school zone has changed to fit in with the new schooling at Endeavour School starting, as well as to accommodate growth in the area. The western boundary has been reduced back to Resolution Drive, the eastern boundary reduced back to Horsham Downs Road and the north boundary reduced back to the line of the Waikato Expressway.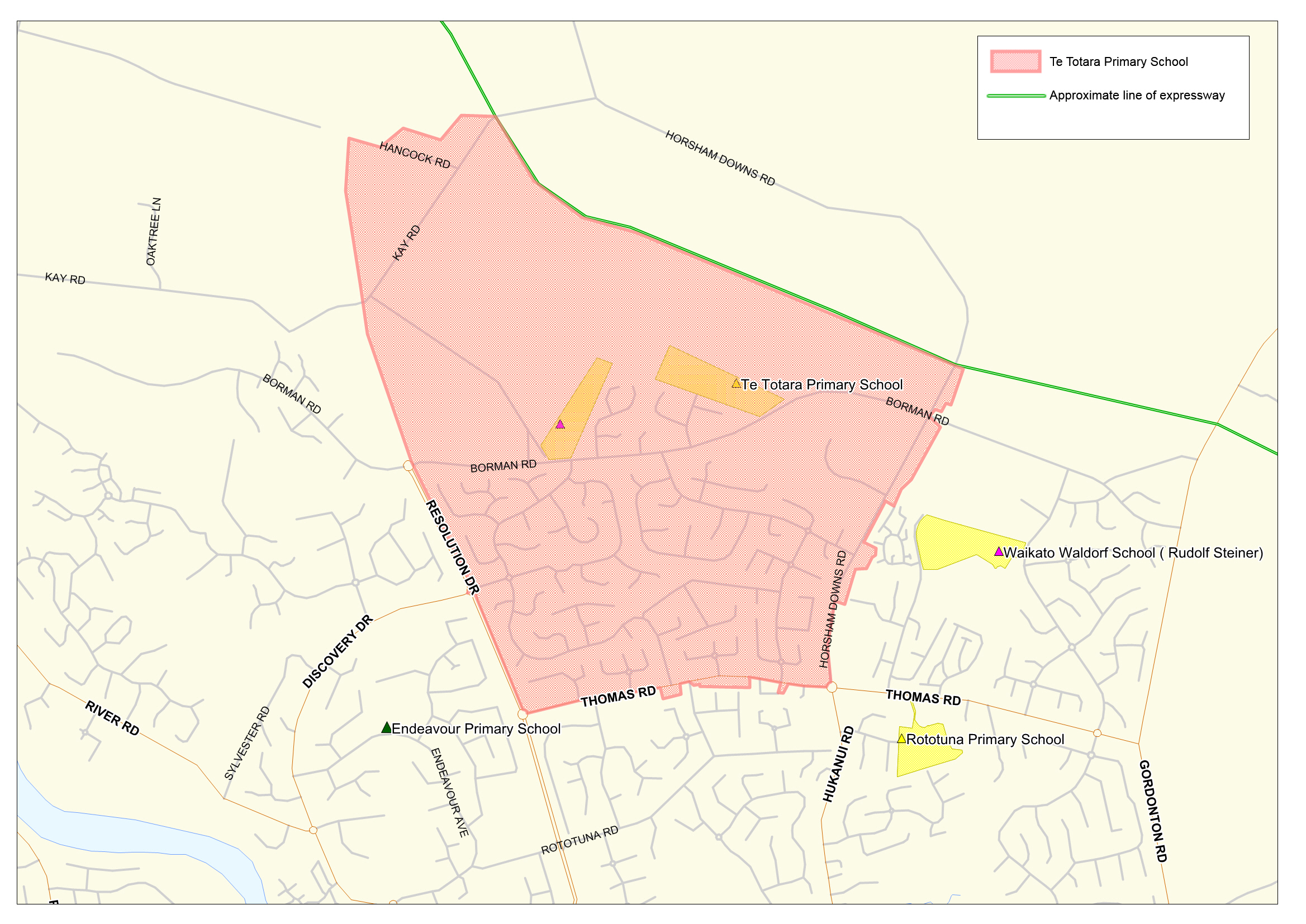 For the perimeter details of our enrolment zone and information on the priority scheme for out-of-zone enrolments: Enrolment Scheme
To check if your address is within our zone the TKI website has a tool that in enter your address into and it then pops up with the school zones your address is zoned for.