SCHOOL NEWSLETTER
THURSDAY 20TH FEBRUARY, 2020
CORONAVIRUS UPDATE
You will be aware the end of the 14-day stay away period is approaching for many students and we are delighted to be welcoming back many of our students and families to school. We are very grateful for the 14-day self-isolation period that our families returning from China have adhered to and the positive and caring way they have communicated with the school around this.
A number of you may still be feeling worried about the Novel coronavirus.
We need to continue to stress that there have been no confirmed cases of the Coronavirus in New Zealand. The final two people in quarantine, flown out by the Government from Wuhan that were tested yesterday, came back negative for the virus
This 14-day self-isolation period remains in place for any person returning to New Zealand from China from the time of their arrival and the current travel ban affecting travel to and from China remains in place.
The messaging from the Ministry of Health about being alert continues to be important. You can support this by encouraging and reinforcing with children/students and families the principles of hygiene and cough etiquette (regularly wash hands with soap, covering mouth and nose when sneezing, staying home if you are sick).
Please read information being provided from the Ministry of Health which is being updated regularly on their website. They are the best source of information about New Zealand's response to the coronavirus and how to best manage any potential risk.
In the meantime it is important that we continue with our teaching and learning at Te Totara, as normal. Routines are now established, it was wonderful to see so many of you at the 'Meet the Teacher' evening last night. We completed two fantastic school camps with our Year 5&6 students, great teachers and helpers last week.
We definitely are a Community of Care that supports each other through the times of challenge, as well as through the easy times. In that way we model great human behaviours to our children.
Thank you for your ongoing support.
Anne Fraser -Principal
We have been asked recently about school dates for 2021:
2021 TERM DATES Holidays During Term Time
Term 1 Wed 3 Feb - Fri 16 April (11 weeks) Monday 8th February (Waitangi Day Holiday)
(School Holidays 19th - 30 April) Easter: Good Friday 2nd April
Easter: Monday 5th April
Easter: Tuesday 6th April (school's only)
Term 2 Mon 3 May - Fri 9 July (10 weeks) Teacher Only Day - Friday 4th June (TBC)
(School Holidays 12th - 23 July) Monday 7 June Queen's Birthday
Term 3 Mon 26 July - Fri 1 Oct (10 weeks) Monday 6 Sept (Te Totara Mid-Term break)
(School Holidays 4th - 15th October)
Term 4 Mon 18 Oct – Thurs 16 Dec (9 weeks) Teacher Only Day - Friday 22 October (TBC)
Monday 25 October Labour Day
Note: There will be another Teacher Only Day which will be determined at a later date.
WEETBIX TRYATHLON
Well done to all our Te Totara students who took part in the Weetbix Tryathlon over the weekend on Sunday. The weather was beautiful and our school took out the largest number of participants entered with just over 60 students.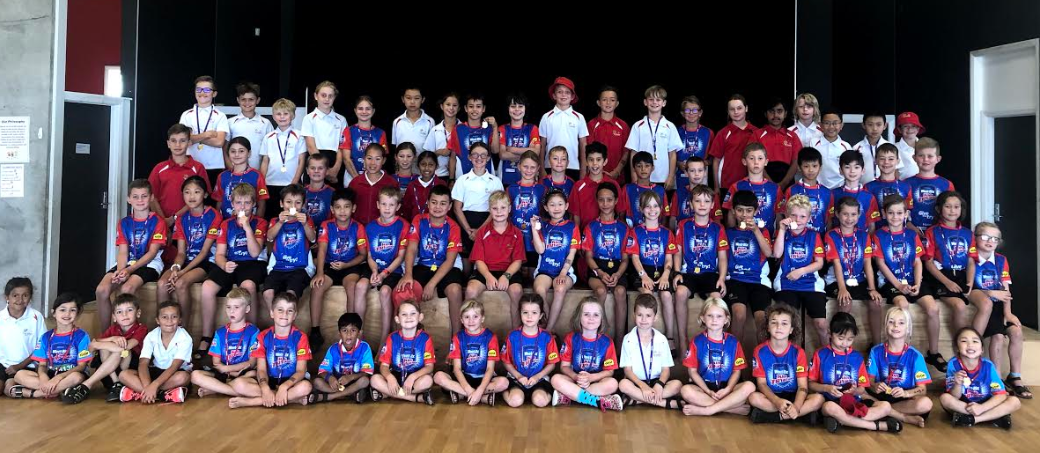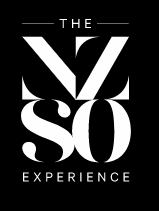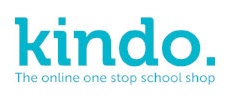 ** YEAR 5&6 STUDENTS ONLY **
NEW ZEALAND SYMPHONY ORCHESTRA
Thursday 12th March, 2020 @ 1.30pm
This Term all our senior school children (Year 5&6) will be attending a free concert by the New Zealand Symphony Orchestra.
The students will learn about the formation of the orchestra in a narrated composition called The Composer is Dead with text written by Lemony Snicket. It is a narrated whodunnit where the narrator investigates his way through the different sections of the orchestra.
CONCERT INFORMATION
Venue: Claudelands Arena
Date: Thursday 12th March 2020
Time: 1:30pm
Transport: We will be travelling to/from Claudelands by bus.
Departing at 12.50pm and returning to Te Totara by 3.00pm
There is no charge for the children to attend this concert, registrations must be completed through KINDO. YEAR 5&6 STUDENTS ONLY.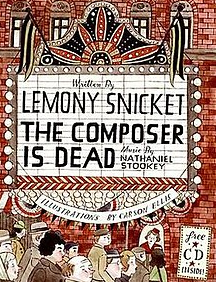 CHANGE OF DETAILS (Including email) /ADDRESS ETC
Just a little reminder that if you have changed any of your details i.e. phone, address, email etc; to please advise the School Office so we can update your records accordingly.
We encourage our families to check your contact details are correct through the parent portal at www.atschool.co.nz using the User ID and Passwords that were provided with your child/ren previous Learning Plan given out in December 2019.
Please check that we have the correct email address for each parent/caregiver on file for your child/ren.
2020 FEES AVAILABLE TO PAY VIA KINDO NOW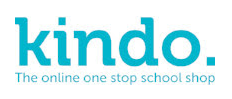 This online system allows you to pay for our school's fees (Mathletics, Aquatics, Voluntary School Donation, Lost Library Book Fees etc) and is also the ONLY way to register/pay for your child for sports teams.
Please make school payments through your myKindo account. You can pay via American Express, Visa, Mastercard, UnionPay (fees apply), POLi or bank transfer (no fees). Add regular top-ups if you'd like, then allocate to payments when you're ready, or just pay as you go.
2020 School Camp Payments
4th $45.00 Installment - Due by 6th March, 2020
YEAR 5&6 STUDENTS ONLY
- NZSO Performance on Thursday 12th March, 2020
Cut-off date for registration is Thursday 5th March @ 3.00pm
Questions?
Register for Kindo using our App or through our School Website (click on the link)
www.tetotara.school.nz then select the "Fees & Donations" tab.
If you need help, please pop in and see us at the School Office OR give us a call on (07) 853-0039 OR call the Kindo Helpdesk on 0508 454636 (toll free)
If access is denied, it is most likely that our school does not have your current email address recorded on your child's file. Please do not hesitate to contact the School Office on (07) 853-0039 to amend.
SIBLING OUT-OF-ZONE ENROLMENTS FOR 2020
Enrolment Period of 1st July, 2020 - 16th December, 2020
The Board of Trustees are looking to accommodate, if possible, younger siblings and children of staff in the 2020 school year. To help determine this, we urgently need to have Out-of-zone Enrolment Forms into the School Office to help with this process. Please complete an OUTZ Enrolment Form for each child, which is available online from our school website by clicking the following link: www.tetotara.school.nz or by visiting the School Office.
The Board will look at the number of enrolments, the level of projected student growth and determine how many spaces for out-of-zone students are available for the upcoming enrolment period of 1st July, 2020 - 16th December, 2020. This will be completed in late May, allowing for lots of time for families to know what is happening. Further information around the number of out-of-zone spaces to be released will be communicated via the school newsletter over the next few weeks.
Please return the completed OUTZ Enrolment Form, including the relevant documentation, to the School Office by Friday 13th March, 2020.
SCHOLASTIC BOOK ORDERS
Scholastic Book orders are due by tomorrow Friday 21st February, 2020 @ 9.15am, to the School Office. Sorry NO late orders will be accepted.
REMEMBER…. When completing the order form please fill in all the details i.e. name, room number, item number and title of the book.
A quick easy way to order and pay now, is to order and pay online with the book club loop.
SCHOOL DONATION
We certainly appreciate the fantastic support we are receiving for the school voluntary donation, it is appreciated and the funding will be used for resources for the children.
If you wish to pay your voluntary School Donation, we are happy to accept payment through KINDO. The Board of Trustees has set payment at:
$120.00 for the first family member
$ 60.00 for each subsequent child
Please check with the School Office as the voluntary School Donation is adjusted during the year depending on which term your child/ren started school.
A GST receipt can be issued if requested. A % of your donation may be claimed as a tax rebate using a "Rebate Claim Form" – please refer to Inland Revenue for further details.
TE TOTARA SPORTS PLAYER OF THE DAY
If you are a Coach or Manager, please email the POD to celestem@tetotara.school.nz
TOUCH
Cadets Kieran Phillips, Ryder Anderson
Rebels Nate Hamilton
CRICKET
Superstars Manaia Grace Fry, Ethan Bishop
SCHOOL ASSEMBLY
This week's assembly will be held on Friday 21st February, 2020 in the Matariki Hall at 2.00pm.
This week our children from Matawhero, Ra and Marama will attend assembly.
This week our children from Ra 32 will be sharing.
DATES COMING UP
Wed 26 Feb PTA Informal Mtg re: Twilight Fundraiser (venue TBA)
Thurs 27 Feb BOT Meeting @ 6.30pm
Fri 28 Feb PTA Raffle items to school
Fri 13 Mar Twilight Event (PTA)
Wed 18 Mar PTA Meeting @ 7.30pm
Wed 25 Mar Learning Plan Discussions 2.15pm - 5.30pm
Note: School Finishes at 2.00pm
Thurs 26 Mar Learning Plan Discussions 2.15pm - 6.30pm
Note: School Finishes at 2.00pm
Thurs 26 Mar BOT Meeting @ 6.30pm
Thurs 9 Apr End of Term 1, 2020 @ 3.00pm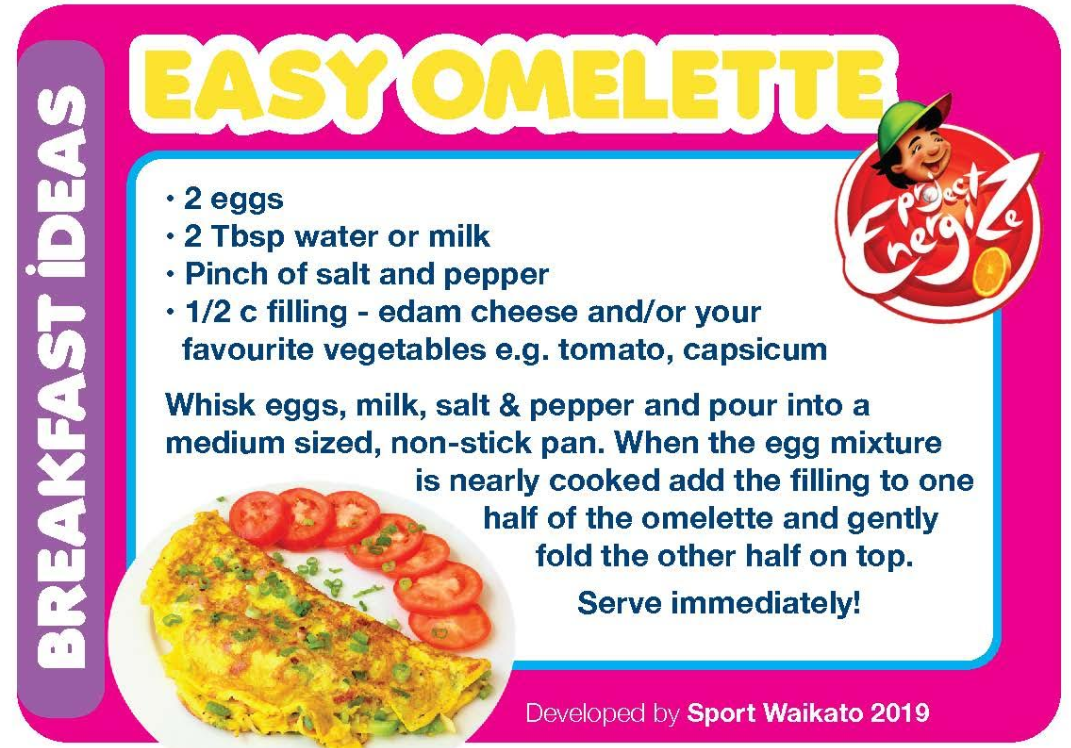 Ngā mihi,
Anne Fraser
Principal
TE TOTARA PTA NEWS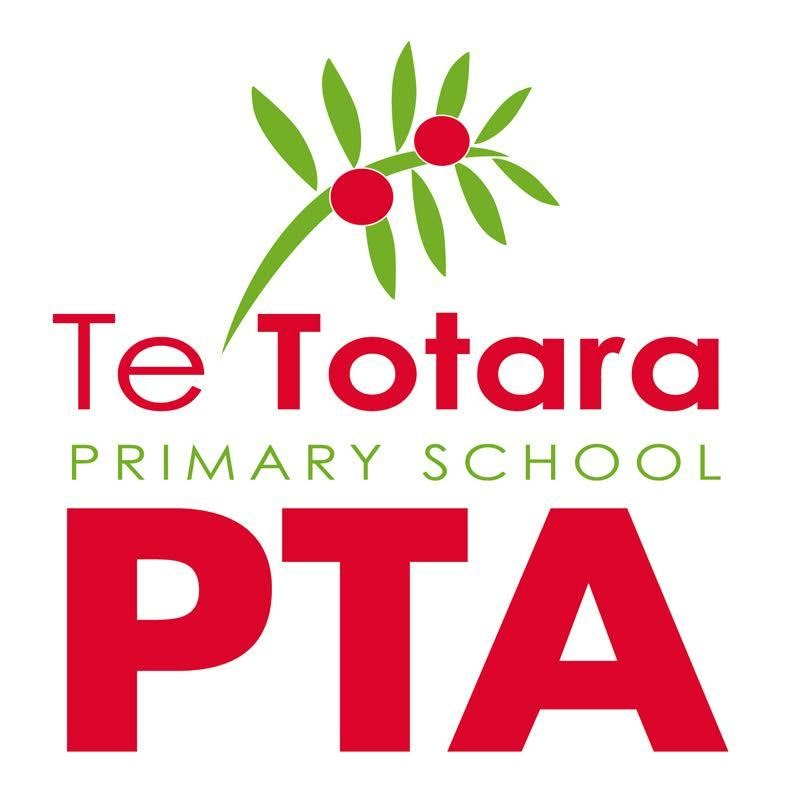 EMAIL: pta@tetotara.school.nz www.facebook.com/TTPTA
Please 'like' our Facebook page to ensure you keep in the news loop: www.facebook.com/TTPTA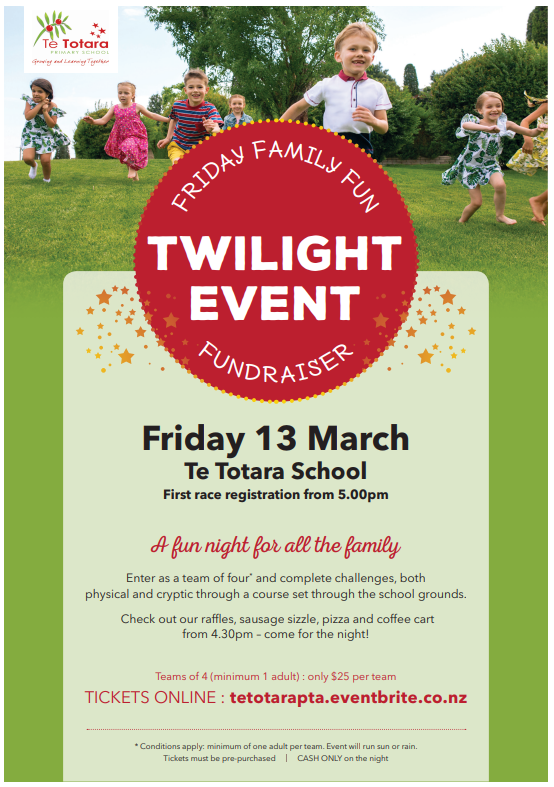 FAMILY FUN TWILIGHT FUNDRAISER
FRIDAY 13TH MARCH, 2020
Fundraising Family Fun Night for Te Totara PTA will be held on Friday 13th March at school.
PRE-PURCHASE TICKETS HERE: tetotarapta.eventbrite.co.nz
Just $25.00 per Team of 4.
Race times from 5.30pm
More information below.
RAFFLE ITEMS
For our event there will be raffles for additional fundraising. We would like to ask for donations of non-perishable items.
The PTA will be collecting items on Friday 28th February before school.
VOLUNTEERS NEEDED ON RACE DAY!
To make this fundraising event a success, the PTA needs you! Each POD will have a sign-up sheet for Marshall stations along the course. This event is to fundraise for our school and to create a fun, memorable event for our children and community. With your help, let's make this evening one to remember.
FIRST AIDERS
Thank you to those who have offered to be part of our First Aid team. We are still needing to fill the 6.00-7.00pm slot – if you are First Aid certified and are happy to volunteer your time, please contact the PTA. pta@tetotara.school.nz www.facebook.com/TTPTA
ABOUT THE EVENT
A fun night for all the family. Enter as a Team of 4 (min 1 adult per team). Completing challenges, both physical and cryptic through a course set through the school grounds.
One of our Challenges will include a FIRE ENGINE and some water!
Sausage Sizzle, Pizza and Coffee Cart (cash only)… Spot prizes… LOTS of raffles… Music and more! Come for the evening… Open from 4.30pm
Thank you to our sponsors of our Family Twilight Event, so far we have onboard:
New World Rototuna Numberworks Rototuna
Smith and Mackenzie Good Neighbour
Dominos Rototuna NZ Home Loans Rototuna
Lonestar Rototuna Jitterbugs Dance/JitterFit
First Place Fitness Te Rapa
We are looking for more sponsors of spot prizes on the night, contact the PTA if you are able to help sponsor the event.
FINANCIAL ACCOUNTS
PTA End of Year financial accounts are available on the school website: https://www.tetotara.school.nz/4/pages/15-pta
UPCOMING PTA MEETING DATES
Wed 26 Feb - Twilight Event Fundraiser Informal Meeting (Venue TBA)
Wed 18 March PTA Meeting @ 7.30pm
Wed 6 May PTA Meeting @ 7.30pm
Your PTA committee: Fiona, Moshe, Rae, Kerry, Shelley
COMMUNITY NOTICES:
We are often asked to put Community Notices in our newsletter. Due to the large number of requests, we now have a "Community Notices" section on the notice board in the School Office, where you will find more information on the notices below. Please note that this does not necessarily imply School
endorsement of these notices.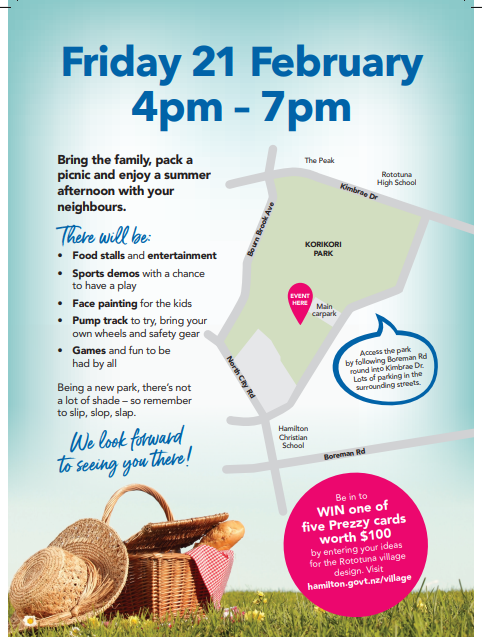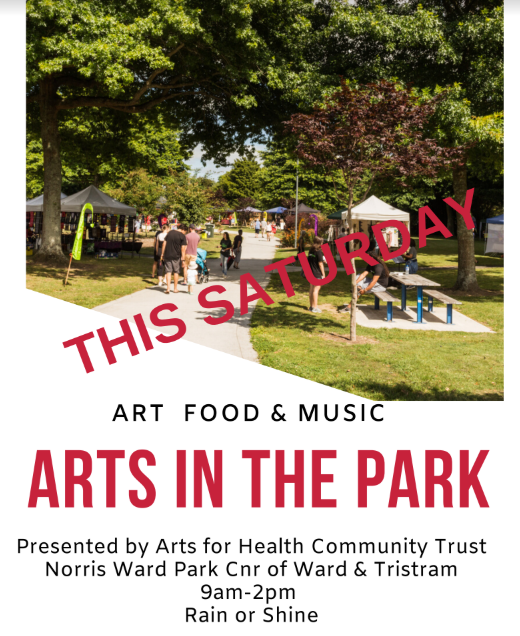 MINISTRY OF EDUCATION
This event is for anyone who has contact with children, and would be interested in learning ways of dealing with challenging behaviour in more peaceful ways.
All event information and booking info can be found on our website:
https://www.elp.co.nz/a_free_evening_for_all_parents_caregivers_and_whanau_waikato.cfm