SCHOOL NEWSLETTER
THURSDAY 30th SEPTEMBER, 2021
Thank you to all staff, families and our wonderful students for all your hard work and positive interactions over this last term, which was disrupted somewhat by the Covid 19 Delta variant lockdowns. The way you all responded when change occurred was really supportive and helped us all to deal with this setback in a resilient way. I have continued to be impressed with our students during and after this time apart. Everyone has settled straight back into their schoolwork and our assessments show the students are continuing to achieve well. At a time when we often feel anxious and dragged down by 'Covid fatigue' with the worry of a future that can look uncertain and different to what we hoped and expected, it is important to gather energy and take heart from the day to day joys that we share by just being with each other.
We have moved some of our curriculum commitments into next term. The Visual Arts exhibition which was scheduled for Week 9 this term will now occur in Week 6 of Term 4. This is a major teaching unit of 4 weeks of learning, culminating in an art piece presented as part of the Art exhibition showcased in each pod. Our community is always invited to come and wander through the Art attractively displayed in each learning cluster. The exhibition is now scheduled for Week 6, Tuesday 23 and Wednesday 24 November. More information will come in next term's newsletters.
We hope that we will be able to return to some normality next term with a Level 1 announcement, if it comes during the holiday break. I will notify you via our School App just prior to the end of the holiday break of what Alert Level school will be returning in.
For the next two weeks however it is time to unwind, rest and to recharge ready for next term. I hope you are able to enjoy some slower-paced days with your children. For those who are exploring other parts of our beautiful country I wish you safe travels and great adventures together.
I look forward to seeing you all again soon in Term 4.
Nga mihi
Anne Fraser - Principal
IMPORTANT REMINDER:
TEACHER ONLY DAY - WEEK 1 TERM 4 (FRIDAY 22 OCTOBER 2021)
An important reminder to all families below….
PHOTOLIFE - SHOOT KEYS DELAYED DUE TO COVID19
Unfortunately, due to Covid19 Level 3 restrictions in Auckland Photolife is unable to return to their office until Level 2 to be able to process the Shoot Keys for our Class & Individual photos that were taken last month.
As soon as we have these keys we will send them home to our families OR they may be emailed directly to the preferred email address we hold on file for your family. We will keep you up-to-date through our school newsletter.
If you have any queries, please call Photolife direct on 0800 501040.

2022 BOARD OF TRUSTEES ELECTIONS
Board of Trustees elections are coming up in 2022 and we wanted to give everyone plenty of opportunity to think about standing for the Board. The below links provide a brief guide as to what it entails:
Community Member Guide to the Role of the School Board of Trustees
Further information regarding 2022 Election Dates will be placed in our school newsletter in Term 4.
SCHOOL UNIFORM FOR TERM 4, 2021
We understand families may still be sorting their children's summer uniforms due to the stores being closed and we would appreciate it if your children could please be in the correct full summer school uniform within the first two weeks of Term 4..
ALL students are expected to arrive at school and leave from school in their correct Te Totara Primary School Uniform, including footwear.
Uniforms are to be worn clean, neat and tidy. Please clearly name your uniform items.

Students are encouraged to take pride in their school uniform and to wear it well.

Hair is to be off the face, tied back if longer than the bottom of the collar, and be the natural hair colour.

Nail polish and cosmetics are not permitted.

Second hand uniforms may be available. Please see the School Office for details.

Variations in relation to the Human Rights Act may be negotiated with the Principal.

All pupils are encouraged to use sunscreen at home before school and expected to wear the regulation school hat while outdoors. No hat – play in the shade (Terms 1 & 4).

All uniform items should be clearly named.

Extras for warmth such as polyprops or singlets, must be plain black.

Plain black school sandals in summer (Terms 1&4) OR plain black school school shoes in the winter (Terms 2&3). No other colours on the sandal or shoe, just plain black.

Any hair accessory is to be plain and of a single school uniform colour – red, white, black, green.
JEWELLERY
Items of jewellery can be easily lost or damaged at school. They may also cause injury to the wearer or other students. For safety reasons items of jewellery are not to be worn. The school accepts no responsibility in the case of loss, damage or injury.
However, students may wear:
One small earring stud per ear. NO hoops or sleepers.

A watch.

A necklace of religious or cultural significance – to be worn underneath clothing.

A Medical Identification Tag (Medic Alert) if required
TE TOTARA BUCKET SUN HATS - COMPULSORY TERM 4, 2021
From the beginning of Term 4 ALL children will need to wear their Te Totara Primary School Red Bucket Hat when outside. These can be purchased through Direct Group, 6 Latham Court, Hamilton (off Kahikatea Drive) Phone (07) 847-6664.
Our Sun Sense Policy is: No hat – play in the shade.
SPARE CLOTHING FOR OUR SICK BAY
Can you help…. we are desperately in need of some clean spare clothing for our sick bay. In particular, we need skorts and black shorts of all sizes. If you are happy to donate any spare clothing items, especially shorts, please drop them into the School Office.
Over the past few weeks we have also handed out to children a lot of our spare uniform clothing and we would appreciate it if those items could be returned to the School Office in a clean condition. Many thanks.
SCHOOL LUNCH ORDERS
Our school lunch programme will resume again in Term 4 starting on Monday 18th October, 2021.
FIRST CREDIT UNION
First Credit Union's School Banking programme will also resume in Term 4.
TE TOTARA SPORTS PLAYER OF THE DAY
If you are a Coach or Manager, please email the POD to stephy@tetotara.school.nz.
None to report this week.
DATES COMING UP
Thurs 30 Sept BOT Meeting @ 6.30pm
Fri 1 Oct TERM 3 ENDS @ 3.00PM
Mon 18 Oct TERM 4 BEGINS @ 8.55AM
Fri 22 Oct Teacher Only Day - School Closed
Mon 25 Oct Labour Day Public Holiday - School Closed
Wed 27 Oct BOT Meeting @ 6.30pm
Tues 16 Nov Junior "Have a Go Day"
Tues 23 Nov Senior Athletics
Tues 23 Nov Art Exhibition 9.00am - 10.00am
Wed 24 Nov Art Exhibition 3.00pm - 6.30pm
Tues 30 Nov Year 6 Leavers Supper
Thurs 2 Dec Volunteers Thank You Morning Tea in the Staff Lounge @ 9.00am
Mon 6 Dec RJHS Orientation Day for Enrolled (and confirmed) students 9.30am-1.30pm
Mon 6 Dec End of Year Celebration from 6.00pm - 7.30pm
Tues 7 Dec Postponement Date - End of Year Celebration
Wed 8 Dec Fairfield Cluster Athletics
Tues 14 Dec End of Term 4 - Last day for 2021 school year
Ngā mihi,
Anne Fraser
Principal
TE TOTARA PTA NEWS
EMAIL: pta@tetotara.school.nz www.facebook.com/TTPTA
Please 'like' our Facebook page to ensure you keep in the news loop: www.facebook.com/TTPTA
SPELL-A-THON FUNDRAISER: SPONSORSHIP COLLECTION
Spell-a-thon is on now! Your child should now have completed testing of their Spell-a-thon words and know how many they got correct. This score needs to be written on their sponsorship form. The sponsorship form and all money collected must be returned, in a sealed envelope, to the Green PTA Box in the School Office by Thursday 21 st October 2021. This is the first week of Term 4. Thank you to all the students who have already returned their sponsorship money.
We know many students have already sought sponsorship from whanau and friends prior to the lockdown, and know that lockdown's can change the financial position of many households. We ask that if someone has offered sponsorship to you, and is now in this position that you decline to accept the sponsorship. This is a fundraising event for our school but the PTA want to ensure our Community is
looked after first.
PRIZES... LEGO, LEGO and more LEGO.
Prizes for each pod. As previously mentioned there was also a special prize for the person with the highest overall sponsorship. Due to Covid-19 we will now randomly draw this prize. Any money raised by the PTA in this Spell-a-thon will be put towards the purchase of LEGO® Education SPIKE™ Prime Sets for our school. These LEGO SPIKE™ Sets are the go-to-STEAM learning tool. They combine colourful LEGO building elements, easy-to-use hardware, and an intuitive drag-and-drop coding language based on Scratch. Students will be able to design and build robots, dynamic devices and other interactive models. SPIKE Prime helps students learn essential STEAM and 21 st century skills needed to become the innovative minds of tomorrow...while having fun! We hope you and your family will support this fun initiative, thank you!
ENTERTAINMENT MEMBERSHIP
The FREE Upgrade from a Single City Membership to a Multi City Membership is back for a limited time!
When you purchase a $69.99 Single City Membership, you will be upgraded to a Multi City Membership valued at $119.99 for FREE! That's a $50 saving and as an added extra you will get a free months membership, meaning 13 months of great savings.
Purchase your Membership using the following link and 20% of the purchase price will go back to Te Totara Primary School PTA. Click on the below link: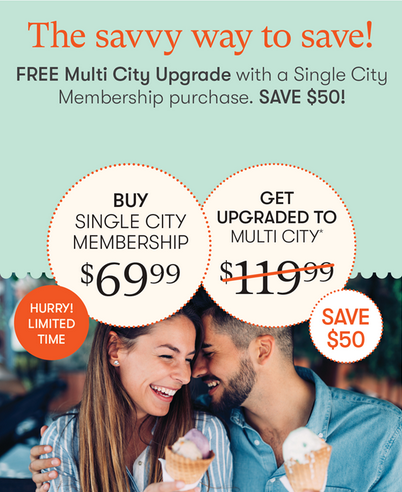 https://www.entertainmentbook.co.nz/orderbooks/15502m5
Your PTA committee: Shelley, Julyan, Rilesh, Kerry & Kerri
COMMUNITY NOTICES:
We are often asked to put Community Notices in our newsletter. Due to the large number of requests, we now have a "Community Notices" section on the notice board in the School Office, where you will find more information on the notices below. Please note that this does not necessarily imply School endorsement of these notices.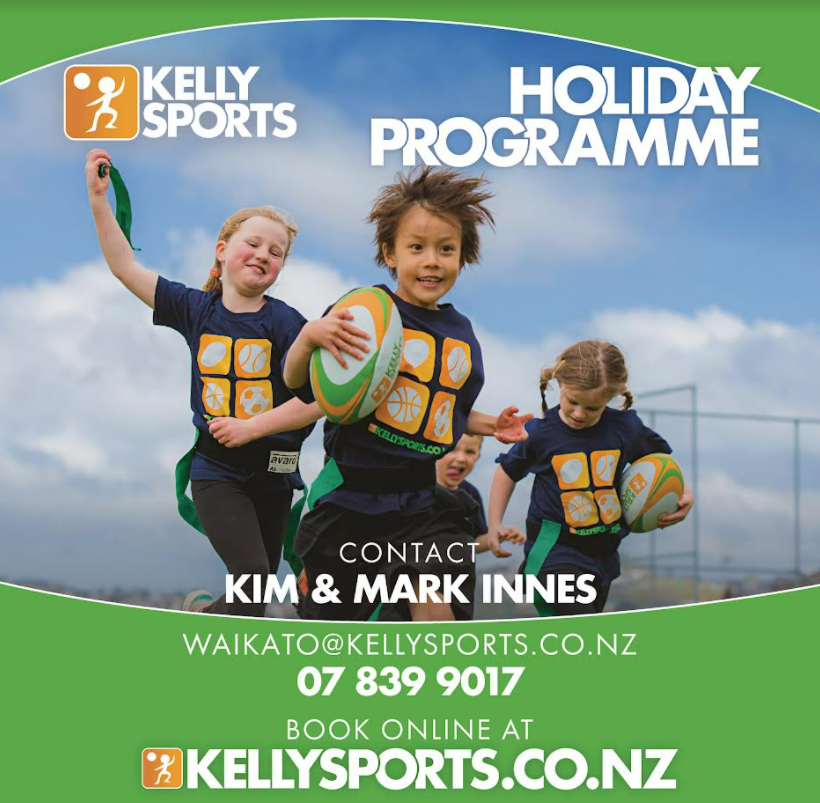 Kelly Sports flyers are available from the School Office.