Weetbix Tryathlon
Well done to all our Te Totara students who took part in the Weetbix Tryathlon over the weekend on Sunday. The weather was beautiful and our school took out the largest number of participants entered with just over 60 students.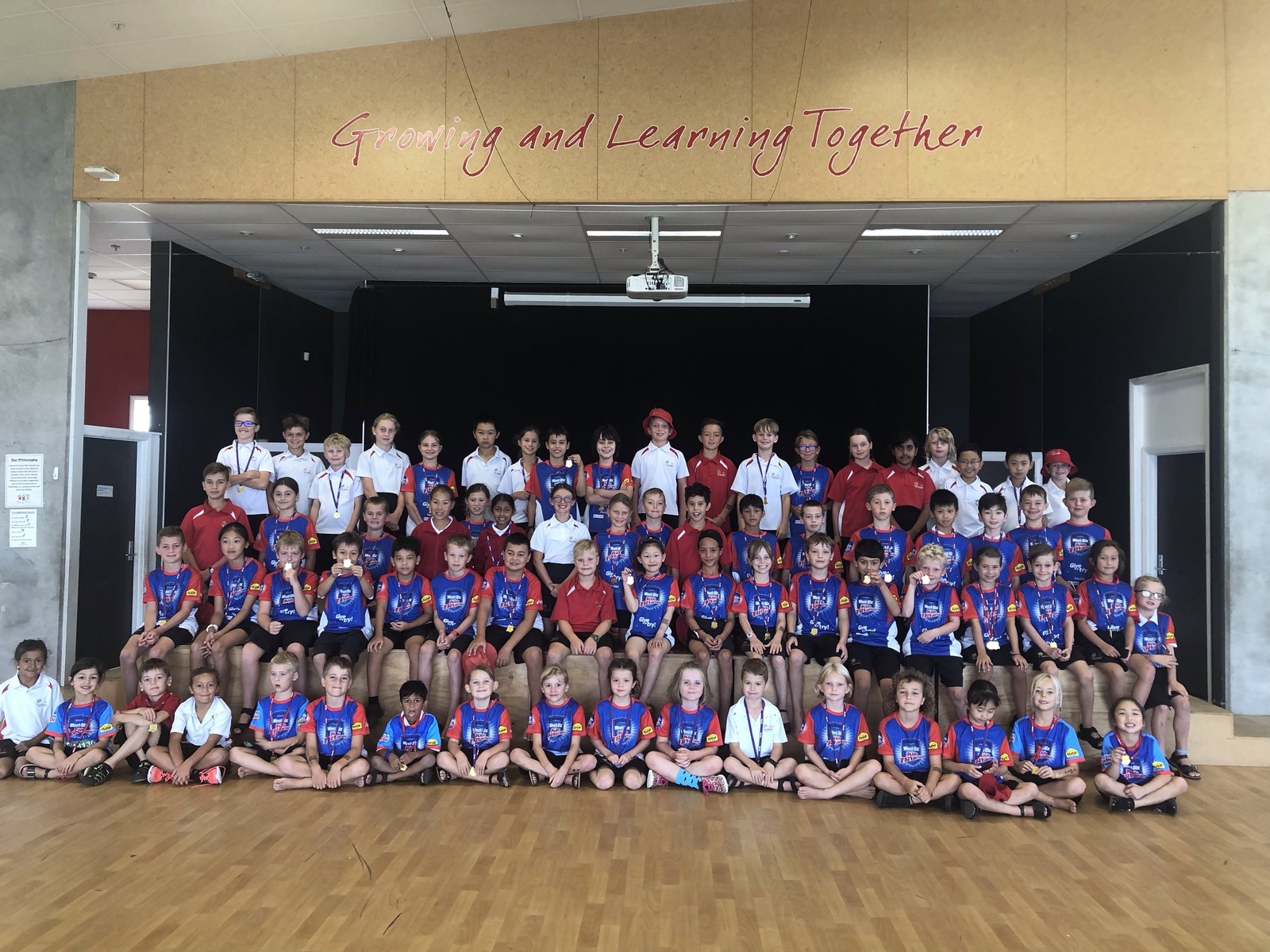 ---
Te Totara Primary School Update to all families regarding the Coronavirus. (2 February 2020)
Following today's New Zealand government announcement of a 14 day requirement to self isolate for New Zealand citizens and residents returning from China, we ask that all families returning from China keep their children home from school for a period of 14 days, from the date of their arrival in the country.
The government is taking a very precautionary approach to protect the health of all, we need to also take this approach to ensure our community remains safe and healthy.
I am aware that your children may present as being well and healthy however with the incubation period being up to 14 days this self-isolation will be the best situation for everyone.
Please advise the school office in the usual manner if your child will not be at school (via school app, or phone 07 8530039 Ext 1 to leave an absence message.)
I am very grateful to the many families who, after travelling to China, have contacted me indicating that they are being cautious towards the wider community by staying away for the 14 day period. That sense of community responsibility affirms to me that we have a wonderful school family at Te Totara Primary School.
We also have been communicated by several families who are still in China and are subjected to travel restrictions.
Many students this year will have delayed starts to their year, however I am quite confident this will not adversely affect their education.
I hope that everyone in our Te Totara community remains well and we are all back 'growing and learning together' shortly.
Again let us hope that this epidemic is brought swiftly under control.
Thank you so much for your assistance in this matter.
Anne Fraser
Principal
Te Totara Primary School
---
Coronavirus Outbreak
To our Te Totara Primary School Community
I hope you have all had a wonderful holiday break with your families, we certainly have been basking in brilliant sunshine here in New Zealand.
I am sending this message out to you with regards to the recent Coronavirus outbreak.
As you will have seen in the media, the situation is rapidly evolving internationally concerning the Coronavirus. Whilst not wishing to alarm you unnecessarily, we do need to be proactive in managing the wellbeing of our families and staff as we return to school. Some of you may even have been travelling overseas and are preparing to come back.
Coronavirus is a new virus and its specific nature is currently unclear, however it appears that you can have the virus at an early stage and not be showing any symptoms. This incubation period is currently considered to be 14 days.
As our return to school is imminent next week it is important that I remind everyone of our school protocols regarding the health and safety of our students and staff. The health of students and staff is a top priority for us all.
As always, anyone who is unwell or very tired should not be at school. As schools are places of learning then children need to attend in a fit state to be able to learn.
If your family have been travelling in the holidays and upon return, family members feel tired or appear unwell then it is important that the children rest and get fully fit again before they return to school.
However, for specific information regarding the Coronavirus, please refer to the guidance provided by the Ministry of Health:
Novel coronavirus (2019-nCoV) guidance – Ministry of Health
Handwashing — Ministry of Health
If you have a particular concern about your children, the Ministry of Health guidance suggests you contact Healthline at 0800 611 116 or your GP for specific help.
For any families, staff member or student who may be at high risk of exposure because they have recently been to China or have been in close contact with someone confirmed with the virus, I encourage you to delay the start of your school year for 14 days and voluntarily stay away.
If your child is not going to attend school on our start date of Monday 3rd February, could you please advise the School Office in the usual way e.g. via the School App or call on 07 8530039 (press 1 to leave an absentee message) and state the reason why.
This is the latest advise we have received from the Secretary for Education at the Ministry of Education who is currently working closely with the Ministry of Health.
Please keep an eye on our website as we will be updating this as new information is received.
Let us hope that this epidemic is swiftly brought under control.
Thank you for your help in this matter.
Anne Fraser
Principal
---
Last TT TV for 2019
Thank you everyone for all the fantastic TT TV episodes for 2019. You've all done an amazing job!! Matawhero 11 feature in this last episode for 2019.
---
ERO Report
In November 2017, ERO visited our school. This is the Government agency that reviews all schools to examine the quality of education provided.
Click the link to view the details of the report.