End of Year Celebration - Tuesday 8th December at 5.45pm
This is our annual event to celebrate another great year at Te Totara. Here is some information to help make it a special event:
It is a school event, so children need to be in a clean and tidy uniform and will be together as a school and are under the control of school staff.

Please leave your child with us; we will take care of them.

Students will need to stay through the whole event.

There will be very limited parking available at the school car park and none in the turning bay.

It will be best to find a car park on a nearby street and walk.

It is like a concert in a park so bring a picnic, a rug to sit on, something to eat and drink and enjoy a variety concert.

We use the hill behind Ra & Earth as outdoor stages where children perform.

Toilets are open in the Ra and Earth blocks.

Pre-schoolers are welcome to use the playground away from the performers so they don't distract from the performance.

Other children not involved in the school are asked to be respectful and if they want to play, then the court area is a good place. There are likely to be over 2500 people at the event so we strongly advise walking to the event.

Please NO umbrellas as it blocks the view of people behind. Low set chairs only are advisable if needed.

NO dogs are allowed on our school grounds.

We will have a "Paparazzi" section at the front for parents of those performing to use to get a good photo.

If the weather is not good, we will postpone to Wednesday 9th December 2020, same time.

Notifications will be put on the school Facebook page, school app and the website.

The event is weather dependent, so may be cancelled at the last moment, but we will do our best to let everyone know as early as possible.

At the end of the event, which should conclude by 7.30pm, we will need to stagger people leaving due to Health & Safety, so please be prepared to wait a little time. Announcements will be made to help.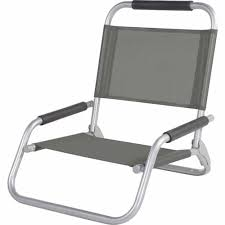 ---
Latest TT TV Episode
This week's TT TV episode features Matawhero 2 who are sharing their PMP time, Milky way 23 share their Poetry and the Rovering Reporters were out and about on Athletics day. Enjoy!
---
ERO Report
In November 2017, ERO visited our school. This is the Government agency that reviews all schools to examine the quality of education provided.
Click the link to view the details of the report.