Ten Years at Te Totara

Te Totara has been around for ten years, and to commemorate that fact our TT TV team have interviewed our staff members who were here on the day the school opened. We will release all the videos on Facebook as they get edited.

---
End of Year Celebration Cancelled
The re-scheduled End of Year Celebration for the 12 December 2018 has been cancelled due to the uncertainty of the weather.
On Thursday 13 December at 2.10pm a Major Prize winners assembly will be held in the Hall.
---
Te Totara Pasifika Team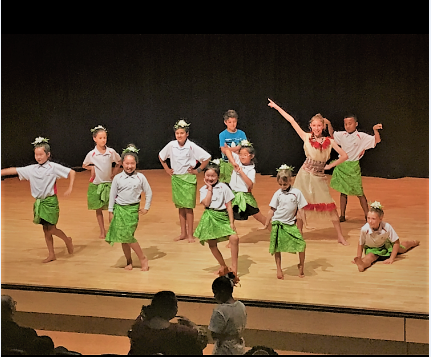 Congratulations to the Te Totara Pasifika team who were one of the few schools selected to perform at the Performing Arts Academy this week. It has been amazing to watch these children build confidence, enhance skills and talents through Pasifika performing arts.
Well done to Mia De Jager, Holly Wine, Leonie Wu and Kingston Togia for receiving awards and the opportunity to perform at the Rugby Sevens next year!
Finally, thank you to all the parents for your support throughout the year.
Landy, Dori and Komal
---
Last 2018 Episode of TT TV
Enjoy our last episode of TT TV for 2018 with Earth 35 sharing their learning.
A big thank you to everyone involved in the TT TV episodes for this year, you've all done an amazing job and given us some fantastic episodes through the year.
---
Court Cover
We are delighted to announce that our project to cover our courts is happening. A big thanks to our community for supporting this, without significant help we would not be able to proceed with this project. For full details please click the attached press release...
---
ERO Report
In November 2017, ERO visited our school. This is the Government agency that reviews all schools to examine the quality of education provided.
Click the link to view the details of the report.